Re:Activism Atlanta
Redesigned and playtested, with great success, a competitive urban pervasive game as a stand-alone, modular game with the intention of pitching to local museums as a real world supplement to existing exhibits and installations. Original game had teams pit themselves against the clock and test their puzzle-solving skills to locate important sites representing acts of civic engagement and struggles for greater social justice. Redesign removes competitive aspect and allows participants to learn and experience at their own pace.
This project was a collaboration between Parsons and Georgia Tech. For more information on Re:Activism, go to https://petlab.parsons.edu/ or view our recap video on this page.
A video recap of the project in it's entirety, including examples of game documentation/design and clips of our playtests.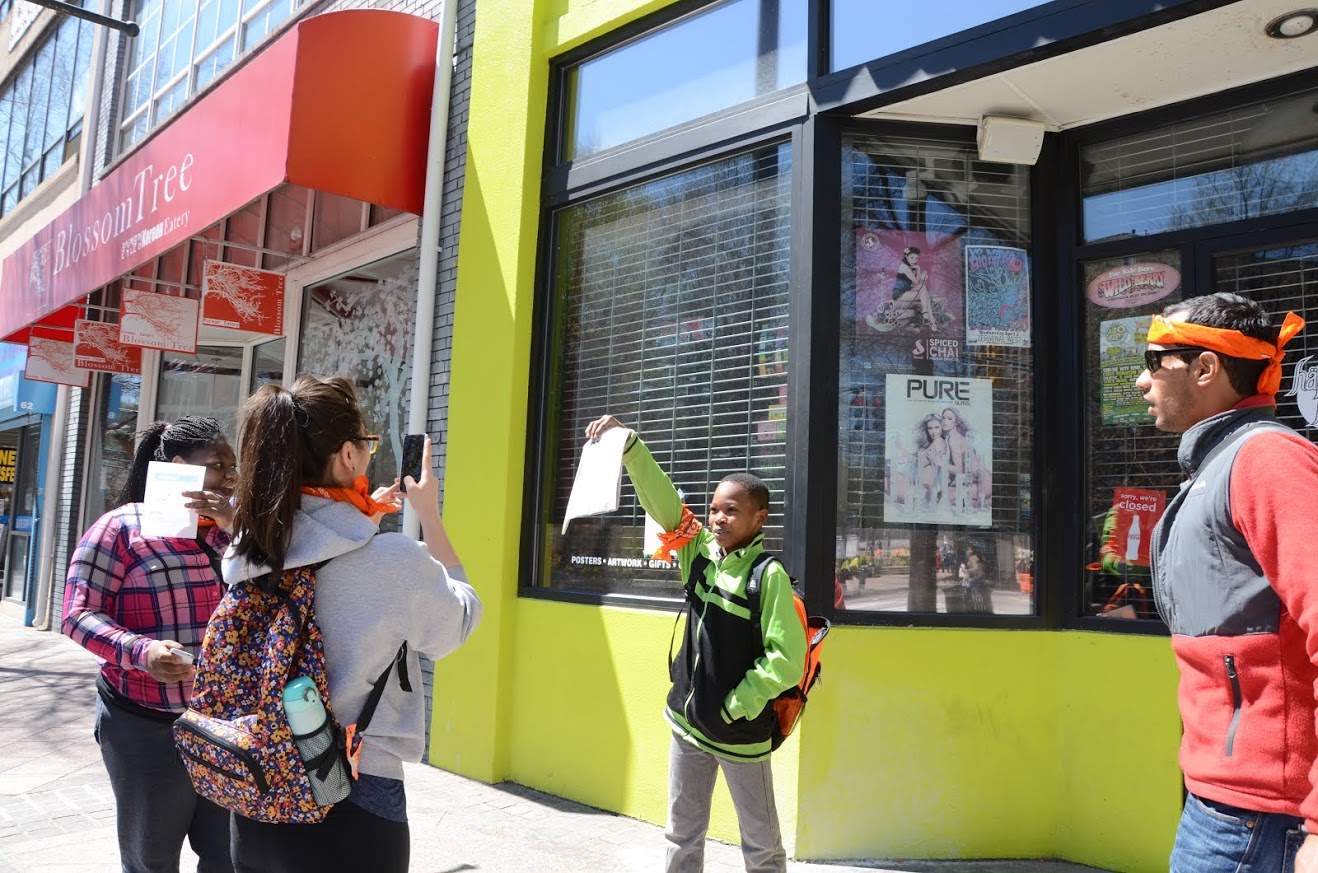 The orange playtest team re-enacting a historical Atlanta protest.